Half Marathon (21.1 KM) | 09.06.2023
21.1 kilometers through the night. Headlamps are part of the basic equipment. Take the challenge and sign up for our 2023 half marathon.
The start and finish area will again be at the Tissot Arena. After the start on the boulevard "Stadien Süd", the varied route runs via Längfeldweg, Mühlestrasse through the park "Schüssinsel". Passing the imposing Swatch building, we continue along the Schüss to the Oberen Quai. Now Biel's city center is already in sight. The Zentralplatz is approached twice before reaching the Kongresshaus via Bahnhofstrasse, Guisanplatz and Güterstrasse. Through the Mühlefeld district, the line leaves the municipality of Biel on Portstrasse. Via the Port lock, it's uphill towards Bellmund, where the half-marathon course leaves the 100-kilometer course. A turning loop promises a few hundred meters of pure nature before returning to the Tissot Arena along the same path. The impressive view of the sea of lights of Biel on the way back as well as the renewed passage through the city center in front of numerous spectators gives another motivational boost. Soon the Tissot Arena is in sight again, where the finish arch awaits.
Friday (09.06.2023)
Registration period
Price in CHF*
Half marathon
01.10 – 31.12.2022
01.01 – 02.06.2023
03.06 – 09.06.2023
65.00
75.00
85.00
*Incl. SBB Runners ticket
(subject to change)
Register now here for the night half marathon:
'); -->
Streckenplan 2023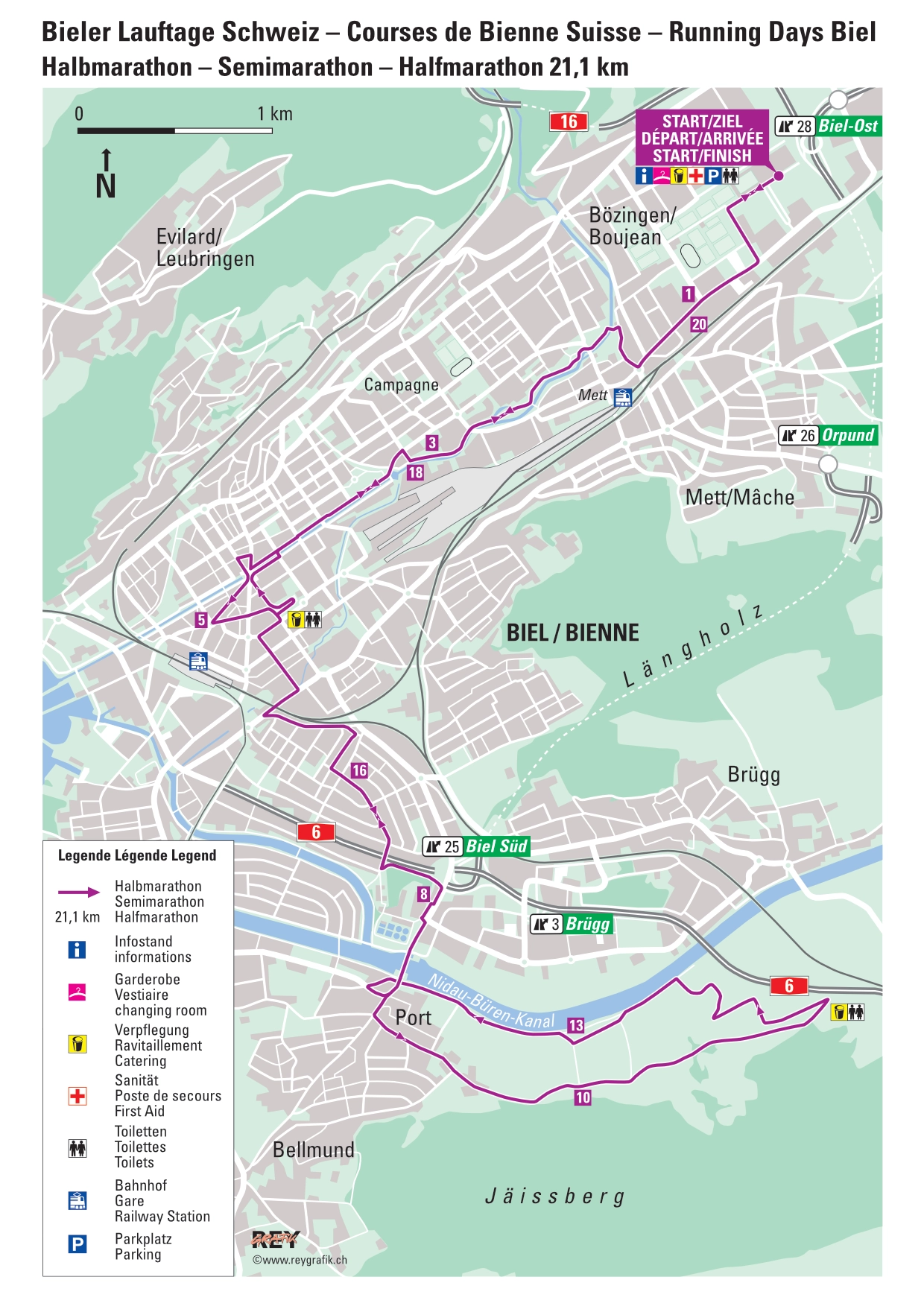 GPX file