Relays (100 KM) | 09.06.2023
Allein und doch gemeinsam! Laufe als 5er-Team gemeinsam die 100 Kilometer und erlebt eine unglaubliche Nacht der Nächte. Der Start- und Ziel-Bereich wird wieder bei der Tissot Arena sein. Von da an führt die Strecke durch die Innenstadt, ehe man den Weg auf die Originalstrecke findet. In Büren an der Aare führt der Weg über die bekannte und wunderschöne alte Holzbrücke. Der letzte Teil der Strecke wird von Büren aus sogar wieder über die «alte» Originalstrecke verlaufen. Die Wechselzonen werden in Lyss (ca. KM 21), Oberramsern (ca. KM 38), Kirchberg (ca. KM 58) und Bibern (ca. KM 79) sein.
Friday (09.06.2023)
Registration period
Price in CHF*
Relays (100 KM)
01.10 – 31.12.2022
01.01 – 02.06.2023
03.06 – 09.06.2023
300.00
350.00
380.00
*Incl. SBB Runners ticket
(subject to change)
Sign up now here with your friends, families or work colleagues together for the 100 km:
'); -->
Route plan 2023: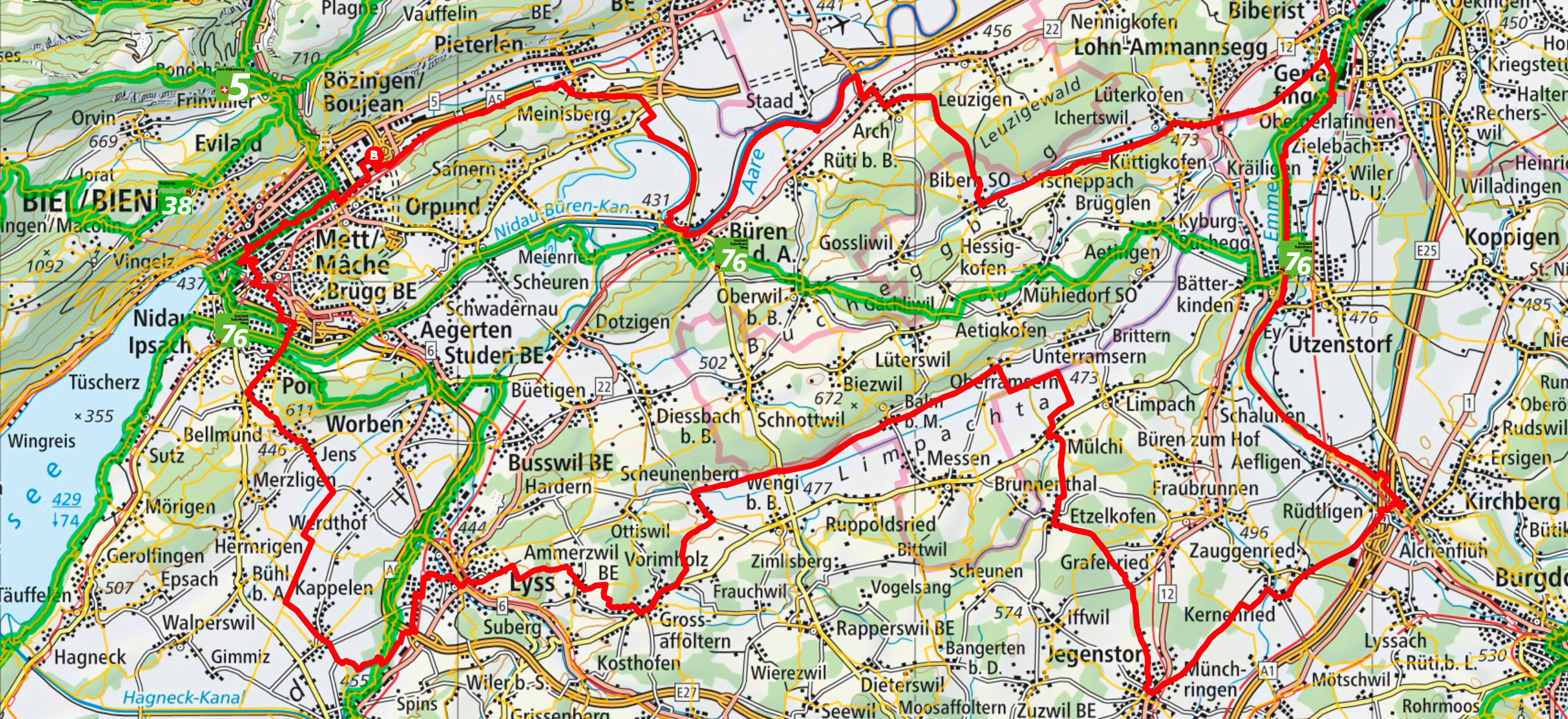 ATTENTION: According to the official measurement of Swiss Athletics the distance is 100 km and 25 meters. It may happen that the GPX files differ slightly from the exact measured route.